*This article was originally written for and posted on Buzzfeed read the article here!
A lot of people have been saying that they have a ton of free time in 2020 due to the pandemic. We don't think that's necessarily the case for everyone (aka college students), but we can agree that we're all looking for a way to escape reality, life obligations, and procrastinate homework (maybe just us?). Books and movies are some of our favorite forms of entertainment, so what's better than movies based on books? (Answer: Nothing. Nothing is better.)
Here are a few – 7 to be exact – of some adaptations we've become re-obsessed with in 2020. Let us know your faves in the comments!
Important Disclaimer: We never said they were good adaptations. Proceed.
1. The Twilight Saga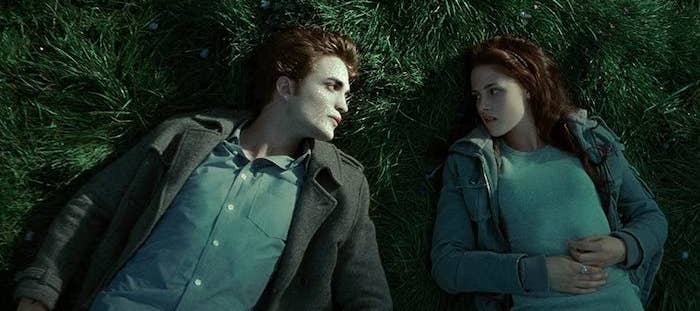 Midnight Sun was released in August, so naturally the first thing we did when quarantine started was to re-watch all the movies in preparation…even though quarantine started in March. (We may have re-watched the movies more than once, including re-watching them with the DVD commentary…10/10 would recommend). Edward Cullen was turned during the 1920 pandemic, so we've just been (im)patiently waiting for our undead love interest to show up. (We'll keep y'all updated.)
Where to Watch: Included with Amazon Prime Video ($8.99/month) — or just keep checking Freeform
2. The Hunger Games Saga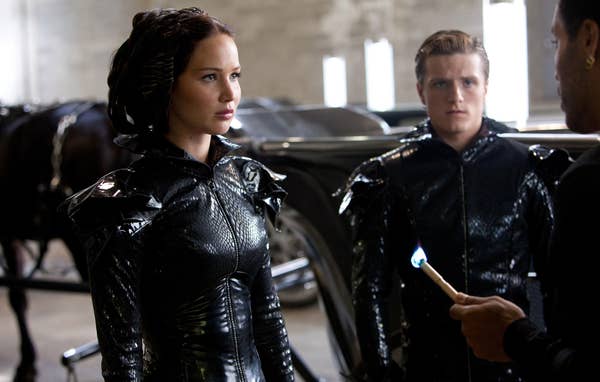 Speaking of books that came out during the pandemic – the prequel to the Hunger Games trilogy, The Ballad of Songbirds and Snakes, released in May. The natural course of action after reading the newest book is to re-read the original trilogy and watch all of the movies…so we re-read the first book, then watched the movie, read the second book…you get it.
(Now we're waiting impatiently for The Ballad of Songbirds and Snakes movie that is supposedly going to be filmed at some point…so hopefully the pandemic is over soon. Although, you'll definitely see too many parallels between THG and our current world, so prepare yourself.)
Where to Watch: IMDBtv (free!)
3. Vampire Academy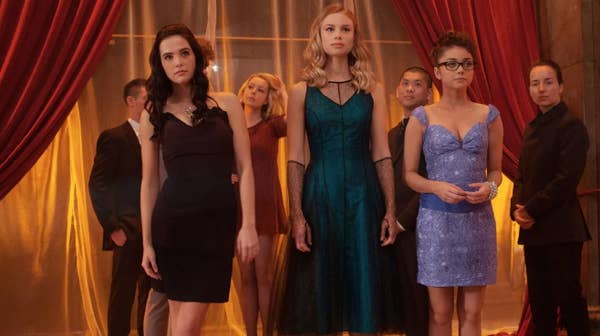 These books are *chef's kiss.* The movie? Umm…no comment. (Let's be honest – it took some creative liberties, which might be why they didn't make a second movie.) But we're content deprived in quarantine, and Vampire Academy reminds us of when we could actually go to movie theaters, so it deserves a spot on this list. The movie has some great casting (Zoey Deutch, I'm looking at you), and some plot changes were lowkey a trainwreck, but it had two actors that later end up in Shadowhunters — Dom Sherwood and Sarah Hyland – so that was dope. (They also dated for a few years after this, so…all the ~feels~).
Where to Watch: Tubi (free!)
4. Shadowhunters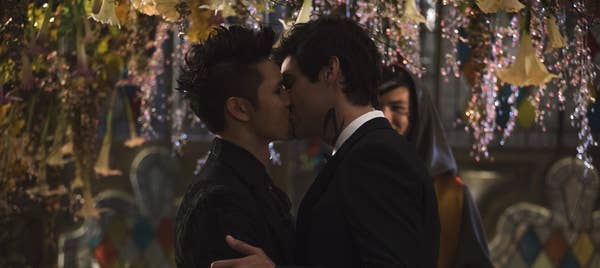 This explanation could be summed up in two words: Clace + Malec. 'Nuff said.
But seriously, ever since the first installment of Cassandra Clare's Shadowhunter Chronicles was published in 2007, there has been a TON of new Shadowhunters content – even though The Mortal Instruments has concluded, the books that take place in the world are still being released. The TV show ended in 2019 (Netflix, Freeform – we will never forgive you), but there are still conferences surrounding the show — we may or may not have attended the most recent, virtual one, and then immediately started binge-watching the series.
(If you don't remember the exact moment you saw Malec kiss for the first time, are you even a stan?)
Where to Watch: Hulu ($5.99/month with ads)
5. The Mortal Instruments: City of Bones
Spoiler Alert: We don't talk about this one. Keep scrolling. It's for the best.
Where to Watch: Amazon ($12.99) (Tubi recently took it down…)
6. Avalon High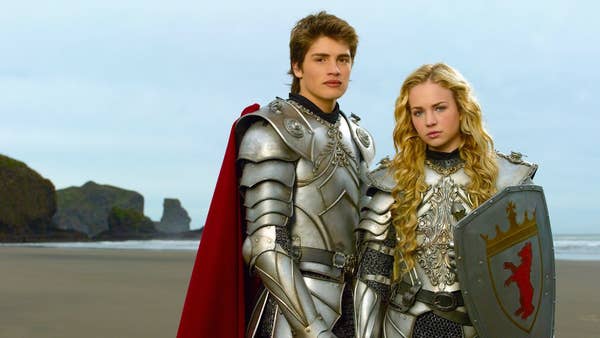 It's just one book and one movie…but it came out in 2010 (November 12, 2010 to be exact – it's been ten years…and now we feel old) and we have *thoughts* about all of the changes they made. *Struggles between the girl power message of Disney and them totally switching a bunch of the characters' roles around*
Still, Gregg Sulkin (we see you, Mason Greyback) was the love interest, and Britt Robertson is the main character, so that's a plus. The resident DCOM villain, Steve Valentine, is included too. The book is one of our favorites of all time, so we're going to need Disney to step up their game.
Where to Watch: Disney + ($7/month)
7. After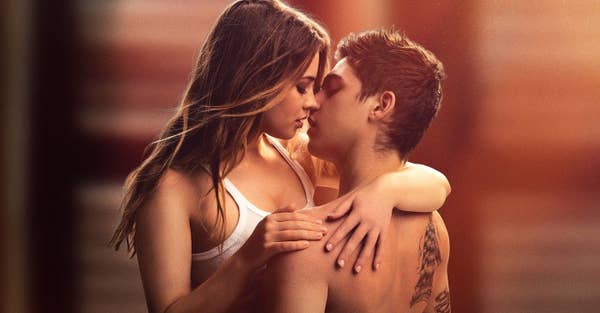 Okay, look, technically the second movie just came out in the U.S. on October 23 of this year, so you might be thinking, "hey, this series shouldn't be on this list!" BUT, before you get heated in the comments, the books were popular on Wattpad during the early 2010s, and if you were someone who, like us, read them as a youth…you know it deserves a spot on this list.
Ngl, Hessa are toxic af and often problematic (we look forward to your rebuttals in the comments, even though we won't engage back), and the story arc of the second movie is questionable, but we finally saw a movie with Dylan Sprouse as someone other than Zack Martin, and he was hands down the best part of the movie. (The tampon line? Iconic.) Love 'em or hate 'em, it's no surprise that this series has been re-read (and re-watched) by a bunch of people in 2020.
Where to Watch: Netflix ($8.99/month for After; After We Collided is available for purchase on iTunes, Amazon, etc. for $15)
What have you been watching in quarantine? Let us know in the comments!
Header Designed in Canva; Photos via Freeform, Voltage Pictures, Summit Entertainment, and Lionsgate
*This article was originally written for and posted on Buzzfeed read the article here!
Written by: Courtney Kurhayez, Arden Kurhayez, & Meghan Sly